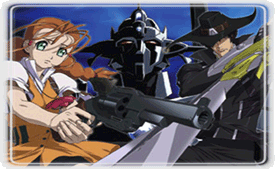 Media Extension:  ABSC builds strategic partnerships (campaign duration and long term) between media outlets that yield increased reach for all parties.  ABSC specializes in negotiating programs that analyze the respective media assets of both parties, enabling no-cash deals, instead relying on media trade or smaller, start-up media ventures.
Content Sourcing:  ABSC marries under-valued content befitting niche media outlets.  User-generated content employs low production costs and affordable commercially available production technology and delivery.  Niche media outlets can source shelf-ready content solutions.  ABSC scours the media market, matchmaking content providers to media channels.
Event Solutions:  Social media, be it an online dating site, business network or lifestyle affiliation destination, generally focuses its energies on  online ad sales and subscription models.  In a hyper-competitive marketplace plagued by a decreasing pool of available ad dollars, ancillary revenue solutions are the key to growth.  ABSC can implement event-based, brand-centric platforms that harness the membership base.  ABSC handles all aspects, from concept to activation.  The win-win-win solution rewards members with a refreshing foray from the virtual realm to real person to person interaction in a controlled environment.  Brands find a ready pool of high value targets to sample products and services, engage in consumer feedback while creating unimpeded brand proposition.  Social media networks receive sponsorship dollars, cash offsets of products and services that can be used for sweepstakes and contests to further drive memberships and traffic.
Multicultural Markets: Far too many marketers are not prepared for the paradigm shift…cultural relevance versus language, and are not allocating resources to accommodate the fastest growing segments of the Hispanic and Asian American markets, particularly among the lucrative 16-34 demographics that are largely English language dominant, US-born or of the "1.5 generation".
Custom Content:  ABSC offers experienced content integration and branded content services.  Brand partners have included Wal-Mart, JC Penney, General Motors, Toyota Motors and the Central Intelligence Agency.
OUR EXPERTISE AND EXPERIENCE:
Niche linear channel television networks (under 20 million HH reach)
Niche online media outlets
Consumer brands targeting urban youth segments and multicultural markets
IPTV (web-based television networks) targeting urban and fanboy market segments
Asian national tourism boards & trade organisations
Anime & Manga "otaku" fanboy culture
Asian artists concerts, tours & album release events (J-Pop, Canto-Pop and K-Pop)
Independent cinema  & foreign film (theatrical and home video releases)